Trail of Doom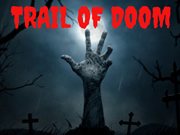 The Trail of Doom is not for the weak minded. Imagine walking through your worst nightmares! This very DARK trail will leave you feeling scared and disturbed when you leave running for your life!!

Hundreds of years ago Palm Valley was the home to many Native American Villages, our trail is located where these villages used to be. These grounds still harbor the spirits of rituals and sacrifices. Skulls can still be found in the ground.

Our street is Canal Blvd., named after our canal that was manmade in the early 1900's. During the prohibition , the water was a perfect source for making Moonshine and farming. Lots of horrible things have happened in these woods protecting the moonshine distilleries.

When you're outside late at night, you can often hear in the distance, the sounds of gunshots, pig screams and a beating of a drum.

But don't let that keep you from visiting our trail. There will be plenty of other things to worry about!

Latest Reviews
There are no reviews for this listing yet!