Experience the Historical Frights of the Granbury, Texas Ghost Tour
March 9, 2020 By Chris B.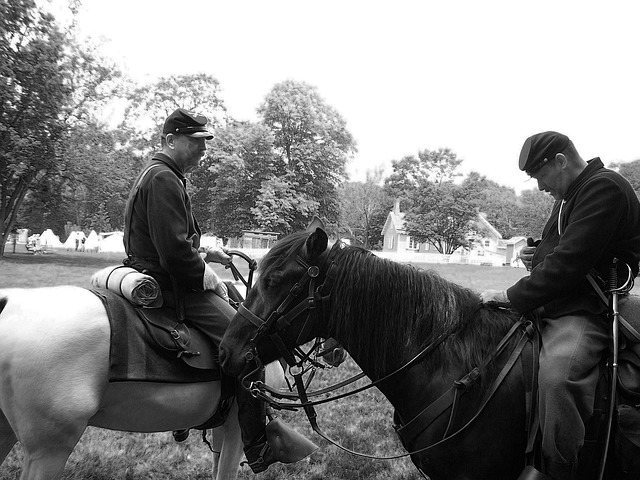 Civil War-era ghost tours come to Granbury, Texas.
Photo by:
Wildernessman
Granbury, TX, voted this year's Best City by the Texas Travel Industry Association, now has one more tourist attraction to add to its roster. Guides of the Granbury Ghosts and Legends Tour, wearing Civil War period clothing, take attendees on a walking tour of Granbury's Historic Square every weekend while spooking them with chilling ghost stories.
Two tours are conducted every Friday and Saturday evening. Friday's tour times are 8:00 and 10:15, Saturday's times are 7:00 and 9:15. Cost is $10 per person, $7 for children 12 and under. The tour meets at the Wagon Yard Courtyard on Bridge St. between the Nutt Hotel and Brazos River Trading Company. Tour length is approximately one hour.
The Granbury Ghosts and Legends Tour was formed by a mother-daughter team after they worked together as servers at a now closed restaurant on the Square.
"We experienced ghostly interactions on a daily basis while working there, and would often tell our stories to interested guests of the restaurant," says Coletta Henderson, the tour's creator. "One evening two women asked if Granbury had a ghost tour, and the idea just clicked. Once we started our research, we were astonished at the amount of ghosts and stories we uncovered along the Square!"
"We hope to be a vital addition to Granbury's tourism," Henderson continues. "This is such a great town, we want everyone to come out and visit!"
Tour space is limited, so reservations are recommended.
Coletta Henderson can be reached for reservations or more information at 817-559-0849 or GranburyGhosts@gmail.com.