Stay Scared - and Safe - in the Safety of Your Home with Creepy Virtual Tours
April 13, 2020 By Chris B.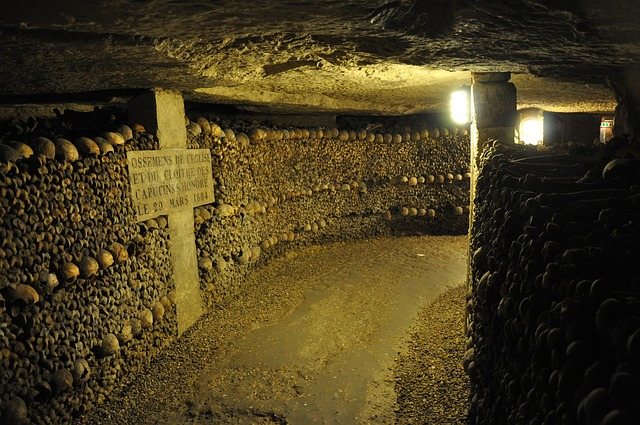 Two notable haunted locations are allowing you get your spook on while observing social distancing guidelines.
Photo by:
chiefhardy
While everyone is staying safely in their homes to ride out the ongoing coronavirus pandemic sweeping the nation, a few dark locations are offering anyone nationwide brave enough - and with a computer - special tours of their creepiest locations.
The first is The Winchester Mystery House in San Jose, California, possibly America's most famous haunted house. It was once the personal residence of Sarah Winchester, the widow of firearm magnate William Wirt Winchester. Their website gives the following information about their current virtual tour offer:
Like many other businesses, closing our doors for the first time in 97 years has greatly impacted the caretakers of the estate. Many of our fans have reached out in the past few weeks asking how to help. We've identified a few ways you can support the mansion's ongoing maintenance and the employees. The Winchester Mystery House Online Video Tour is now available to rent or purchase, and discounted ticket vouchers are available for only $26.
We invite our guests to experience the beautiful and bizarre mansion from the comfort of your home! $5.99 to rent for 72 hours, and $13.99 to purchase! We are also encouraging our future visitors to postpone – not cancel their visit. Consider purchasing a "GOOD ANY DAY" voucher for a future visit or gift to a friend!
Next up are the Catacombs of Paris, an underground ossuaries in Paris, France, which hold the remains of more than six million people in a small part of a tunnel network built to consolidate Paris' ancient stone quarries. Extending south from the Barrière d'Enfer former city gate, this ossuary was created as part of the effort to eliminate the city's overflowing cemeteries. Preparation work began not long after a 1774 series of gruesome Saint Innocents-cemetery-quarter basement wall collapses added a sense of urgency to the cemetery-eliminating measure, and from 1786, nightly processions of covered wagons transferred remains from most of Paris' cemeteries to a mine shaft opened near the Rue de la Tombe-Issoire.
The ossuary remained largely forgotten until it became a novelty-place for concerts and other private events in the early 19th century; after further renovations and the construction of accesses around Place Denfert-Rochereau, it was open to public visitation from 1874. Since 2013, the Catacombs number among the 14 City of Paris Museums managed by Paris Musées. Although the ossuary comprises only a small section of the underground "carrières de Paris" ("quarries of Paris"), Parisians currently often refer to the entire tunnel network as the catacombs.
Click here to experience the Catacombs of Paris virtual tour.