Haunted Winchester Mystery House Offering a FREE Virtual Tour During Coronavirus Outbreak
March 30, 2020 By Chris B.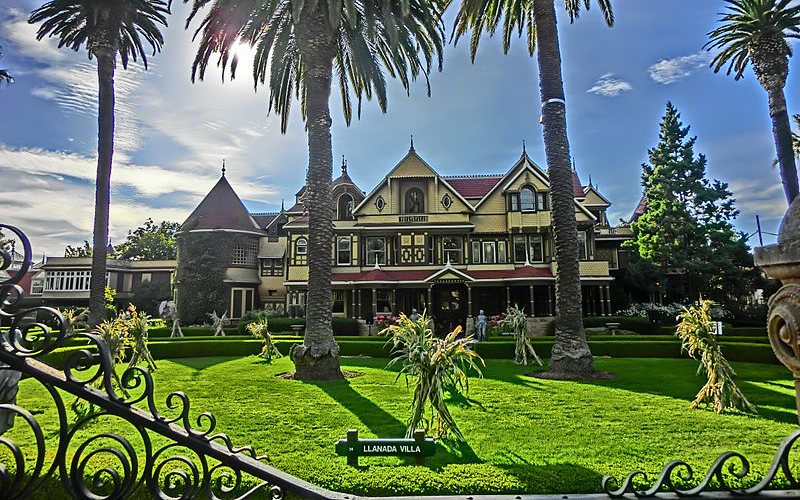 The Winchester House.
Photo by:
Wikimedia Commons
The Winchester Mystery House in California, the largest haunted house in America, is offering free video tours to people during the ongoing coronavirus outbreak.
All though we are currently closed to the public, we welcome our guests to experience the Winchester Mystery House from the comfort of your home. Please enjoy this free Video Access Tour of the Winchester Mystery House now until April 7th, 2020.
Postpone, don't cancel! In these uncertain times, we understand your hesitation in booking upcoming travel. Like many other bay area businesses, closing our doors until April 7th will severely impact the employees who maintain the estate. That's why we are offering a ticket voucher that can be used any time in the future – with no blackout dates. Mansion Tour only, does not apply to special events. Come when you are ready, but please come! Vouchers are only $26 ($13 off the box office price!) and can be purchased now. Good through May 1st, 2021!
Located in San Jose, California, the Winchester House was once the personal residence of Sarah Winchester, the widow of firearm magnate William Wirt Winchester. Located at 525 South Winchester Blvd. in San Jose, the Queen Anne Style Victorian mansion is renowned for its size, its architectural curiosities, and its lack of any master building plan. It is a designated California historical landmark and is listed on the National Register of Historic Places. It is privately owned and serves as a tourist attraction.
Since its construction in 1884, the property and mansion were claimed by many to be haunted by the ghosts of those killed with Winchester rifles. Under Winchester's day-to-day guidance, its from-the-ground-up construction proceeded around the clock, by some accounts, without interruption, until her death on September 5, 1922, at which time work immediately ceased.