Nile Shriners Deliver Haunted Trail Screams with 2019's Haunted Nightmare at the Nile
September 2, 2019 By Chris B.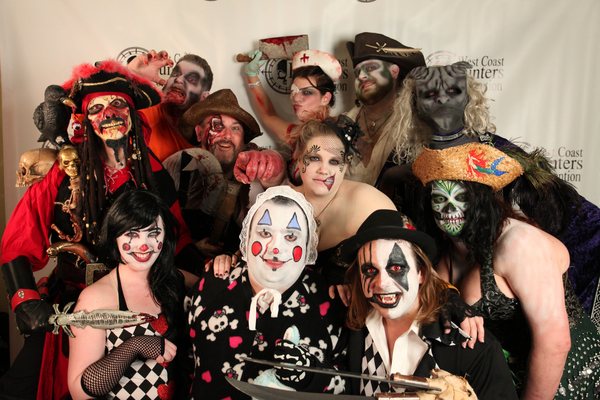 This October, prepare to experience horror on another level, as the Nile Shriners present Haunted Nightmare at the Nile, their fourth annual haunted trail on the shores of Lake Ballinger.
Photo by:
24-7pressrelease.com
The wind howls through the trees as you cautiously step across the threshold of the dilapidated old manor. Suddenly, the door slams shut behind you! "Must've been the wind," you think as you slowly proceed, ever so aware of the dangers that lurk within. At the end of the dimly lit hallway, your reflection greets you in a mirror. But wait... is that your reflection? As your eyes adjust, your lungs deflate in fear as you behold the rotting soul staring back at you!
This October, prepare to experience horror on another level, as the Nile Shriners present Haunted Nightmare at the Nile, their fourth annual haunted trail on the shores of Lake Ballinger.
Billed as "Seattle's Only Haunted Golf Corpse," the Nile Shriners remain committed to producing one of the best haunted attractions in the state. A partnership last year with the Haunted Nightmare acting troupe took the scares to another level. This year, construction began months in advance to create a horror experience unlike anything else around. Their unique location, a lakefront golf course, is primed with a three-acre forested area and picnic shelters that undergo a terror transformation each fall, becoming one of Seattle's best haunted houses.
The Shriners are thrilled to welcome back the Pirates of Treasure Island who, once a year, transform from a fun-loving, charitable organization to the orneriest blood-thirsty villains on the high seas. Plus, 3-D glasses will again bring your nightmares to life with the help of "ultraviolent" black lights, illuminating brilliant fluorescent artwork by local celebrity artist Dutch Bihary of ContoursFX and Game Show Network's Skin Wars.
The terror begins Friday, October 10th and runs every Friday and Saturday night from 7pm to 11pm, including Halloween, as well as the final two Thursdays of the month from 7pm to 10pm. The screams don't end on Halloween either. On Saturday, November 1st, Haunted Nightmare will open for "Fright Light Night." The haunted grounds become pitch black and you'll be forced to rely on either a finger flashlight or your cunning to guide you through the darkness.
Once arriving on the haunted grounds, head up to the Nile lodge where you'll find the box office. General admission is $15; however, you may wish to consider $20 VIP FastPass tickets on busier nights (lines can be long, so consider visiting earlier in the season to save time). New this year for the truly brave is our exclusive All-night FrightPass, which will get you a night of unlimited scares for only $30! Then hop aboard our haunted shuttle for a brief ride down to the start of your scream-filled adventure.
Experience your most haunted nightmare, as you journey back to the darkest times in history where deathly spirits rule, ancient curses abound, and ruthless pirates sail the high seas. If you can escape from the throes of the demented doctors and flesh-eating zombies, you'll be taken in by a host of freaks who will gladly entertain you or disembowel you, leaving you screaming for mummy!
For those who survive the experience, exclusive Haunted Nightmare merchandise will be available at the end of the attraction to prove to the world that you conquered your fears. The Shriners will also have plenty of food available for purchase to cure your late-night cravings. Be sure to grab a beverage as well, which -- new for 2019 -- includes beer for those 21 and over with valid ID. After catching your breath in the new Fear Garden, hop back on the haunted shuttle for the return trip.
The attraction can be somewhat extreme at times and is recommended for brave 12-year-olds and above. Parents are welcome to bring younger kids to the Nile for our popular low-scare, trick-or-treat shows on the final three Sundays of October from 5pm to 7pm (10/12, 19, 26). Just $10.
The haunted house is located adjacent to I-5 off Exit 177 at Nile Shrine Golf Center - 6601 244th St. SW Mountlake Terrace, WA 98043.
Haunted Nightmare at the Nile is entirely driven by volunteers. They are a proud member of the national Haunted Attraction Association and are C.H.A.O.S. certified (Certified Haunted Attraction Operator Safety Program).