Creepy & Easy DIY Signs to Hang Throughout Your Spook Walk
April 17, 2017 By Chelsea T.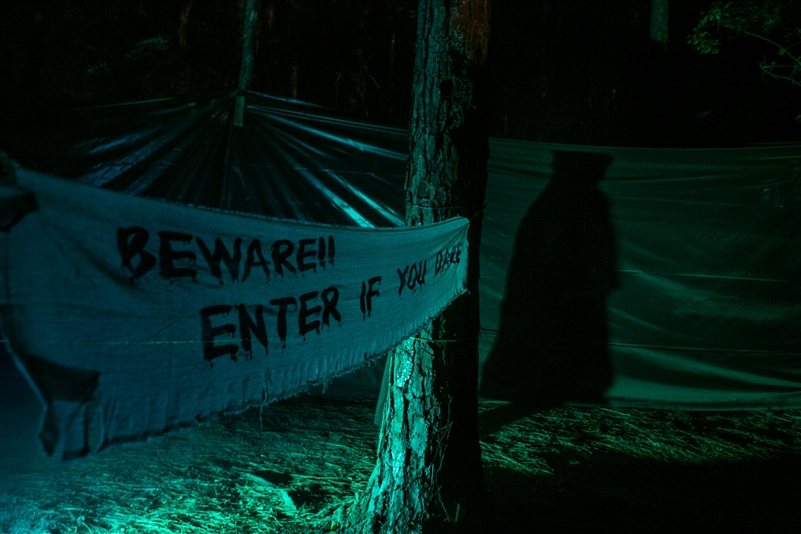 Photo by:
Photo by Georgia Southern, via Flickr
The Halloween Season may be months away, but those who create terrifying Spook Walks for thrill seekers to enjoy all season long begin to prepare way ahead of time. Whether you're a haunter with a professional Haunted Trail or Spook Walk, or are creating one in your own backyard for the community to wander through, we've got some eerie sign ideas to hang up throughout your trail.
Along with the creepy creatures that lurk throughout a Spook Walk, the terrifying sounds of chainsaws and victims screaming, having some signs to creep out your guests is a fun way to freak them out even more! And the best part is, they can easily be made for just a few dollars!
Warning: Unattended Children Will Be Captured & Used for Medical Experiments


I'd Turn Back If I Were You!


Have You Lost Anyone? Good Time For a Head Count!


MASS GRAVE - Please Keep Off (this one can be located on your trail floor!)


If You Can Read This Sign, You Are Not Moving Fast Enough!


Warning: This Area Has Not Been Checked for Zombies


Children Welcome - Goblin Food is Expensive!


Tonight is a Night to Dismember!


Trespassers will be Composted


If You Discover a Dead Body - DO NOT Attempt to Give Medical Assistance