McKamey Manor Experience Makes Guests Sign Terrifying 40-Page Waiver
April 6, 2020 By Chris B.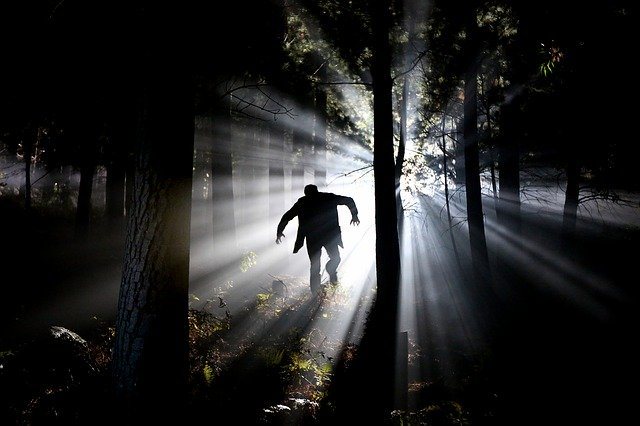 Specific requirements must be met in order to ever take the McKamey Manor Experience tour.
Photo by:
maraisea
Be warned, MCKAMEY MANOR - located in Summertown, Tennessee and Huntsville, Alabama - is not your standard (boo) haunted house. This is an audience participation event in which (YOU) will live your own Horror Movie. This is a rough, intense and truly frightening experience. You must be in GREAT HEALTH to participate. Last year's haunt was absolutely nothing compared to the new MCKAMEY MANOR.
New for 2020, MCKAMEY MANOR Presents "ABYSS". The next evolution in intertactive "SURVIVAL HORROR" theartre. Understand that each tour will be different based upon your personal fears, and can last up to 3 HOURS. Each guest will be mentally and physically challenged until you reach your personal breaking point.
Do not wear expensive clothing. Do not bring anything that cannot get wet. This can be an aggressive experience, and our actors will come in contact with you. You CANNOT in any way return the contact. If anyone becomes rowdy (pushing, shoving, running), they will immediately be removed - no questions asked. Anyone that has been drinking alcohol, or taking drugs will not be allowed into the haunt and will be asked to leave the property.
At check-in you will be required to show I.D. The waiver process for "ABYSS" will last 2 hours. ONE performance only per week (year round). Specific requirements must be met in order to ever take the tour.
Think about the average 10-20 minute haunt, or a theme park at Halloween and what you've experienced. Was it really Interactive and Scary? At the new MCKAMEY MANOR you will experience thrills that you HAVE NEVER SEEN BEFORE. You will be tested to your very core. If things become too much, you can always quit...if we let you...