Fear Walk: An Interactive Haunted Experience
August 14, 2019 By Chris B.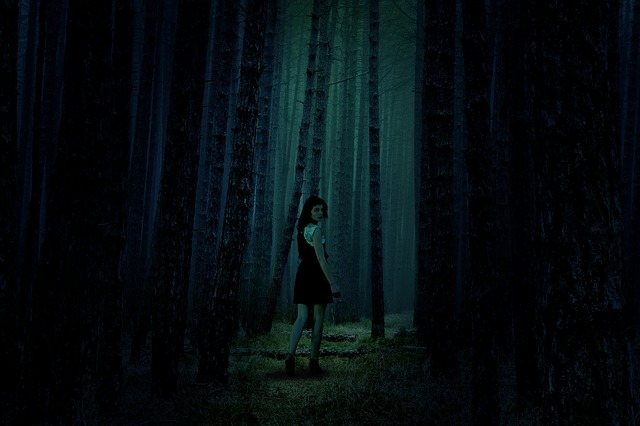 Face your worst nightmares for a 12-hour thrill ride!
Photo by:
mskathrynne
"Austin Minard" are proud to offer Fear Walk, a 12 hour, over-night, haunted camping experience through the depths of the woods. Immerse Yourself.
ABOUT:
Fear Walk: An Interactive Haunted Experience, is a unique haunting experience like no other. Face your worst nightmares for a 12-hour thrill ride! The scare takes place in the haunted woods of Durango, Colorado. Each participant, along with 5-9 of your friends or fellow thrill-seekers, will be outfitted with a tent to prepare for the physical and mental challenges that will ensue.
The haunted house industry has grown substantially in recent years. It has gone from the simple Dracula in a coffin, to people paying to have the most realistic horror experience yet. People are looking for something real - whether that involves being touched or blood thrown on them, participants want to experience something that gets to their core.
We have always had a fascination with the woods. When the sun sets, the woods achieve a darkness...full of the unknown.
At Fear Walk, we decided to take people away from the city and comfort of their home, and place them into a realistic situation. Our goal is to create a haunt that is not only scary but authentic.
Fear Walk is unlike an average haunted house where ticket holders are inside for only 30 minutes to an hour. We want you to truly live a horror experience that indulges you for 12 hours overnight.
As stated above, a lot comes simply from being in the woods. Removing you from a world that relies so heavily on technology, and placing you in a location that you will not be able to access social media and friends. The sheer isolation will truly help set up the ultimate scare.
This haunt is available through reservation only. Each experience is limited to only 50 people per night. For those brave 50 participants there will be 5 different campsites, with a max of 10 guests at each campsite. We do this to ensure the customer has a more intimate experience. The customer will reserve for a time slot, i.e. group A will begin their haunt at 8:00 pm with a max of 5 people in the group. Group B will begin the haunt at 8:30 with a max of 5 people in the group, etc.
We at Fear Walk believe guests are being rushed through haunted houses and that is not acceptable. People pay good money to get scared and they deserve nothing but the best.
Although there will be props and actors our scares will focus on the psychological. The goal is to give the camper a more authentic experience. Haunted Houses are full of boiling body parts, and room after room of unrealistic situations; Fear Walk will take the real life enjoyment of camping and turn it into something beyond your worse nightmares. We are determined to have you live through a situation that feels authentic from start to finish.
Fear Walk An Interactive Haunted Experience will provide you with the most intimate realistic experience to date.