West Virginia's ACE Adventure Resort Set to Celebrate Halloween with Spooky Hikes, Zombies & Fun
June 26, 2019 By Chris B.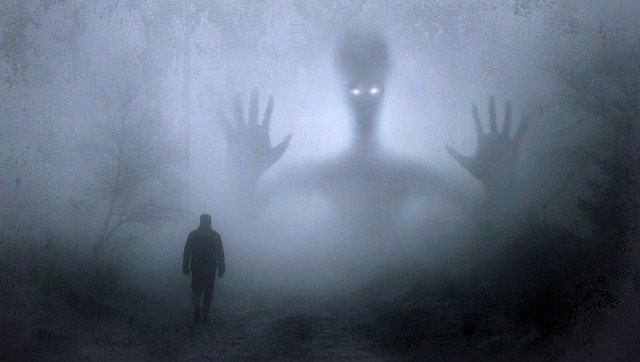 The spine-tingling mischief includes Nightmare on the Gorge Haunted Hike held both weekends.
Photo by:
KELLEPICS
On 1,500 acres in West Virginia's southern hills, ACE Adventure Resort turns its attention to ghosts and goblins during A Haunted Halloween in the Hills of West Virginia over two weekends of spooky fun: Oct. 22-23 and Oct. 29-30, 2019.
The spine-tingling mischief includes Nightmare on the Gorge Haunted Hike held both weekends. Adults pay $13 and youth $10 for the privilege of exploring an abandoned resort while possibly stirring up some of the ghosts and creatures who lurk in the shadows. Is that banjo music drifting up from the holler?
West Virginia's New River Gorge becomes a blur as shadows lengthen and people begin to soar like bats on a Night Sky Zip Line Tour through the treetops and moving shadows. Senses leap into overdrive over seven zips and a sky bridge that keeps participants enthralled for over two hours. Adventurers must be 13 years or older and weigh at least 100 pounds (but not over 200).
This late October celebration of ghosts and ghouls culminates in the Zombie Run, a fun 5k obstacle course with the undead ready to attack and turn runners into one of their own. The goal is to avoid becoming a zombie by escaping the feeding frenzy and finishing the race.
There are prizes for the top finishers who survive the course and for zombies who claim the most victims. Just like many competitive 5k runs, this event will be professionally timed and everyone will start the race together. Each runner will be equipped with a belt containing three flags. Along the way they will encounter zombies who will try to remove their flags. The goal is to not lose all three but those who do will then become a zombie and cannot finish the race. Those who keep at least one flag and make it to the end have survived. A Halloween Party with live music follows.
For more information and to make trip and lodging reservations, please telephone (800) 787-3982 or visit the website at www.aceraft.com.